News
List Of Markets To Be Closed Down Next Month Due To The Increasing Number Of New Covid 19 Cases
As part of roles played by the government at the beginning of the Covid-19 outbreak in the country, the Federal government had few months ago, pronounced lockdown and imposed curfew on citizens in a bid to prevent the virus from escalating.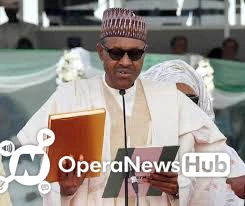 Although, the lockdown has been gradually eased, following the broadcast that president Buhari made on the democracy day that he approved of ease on lockdown. Before then, president Muhammad Buhari in agreement with the federal government has vested powers on the state governments to make decisions on when to lift lockdown in their various states. For instance, restrictions on churches and mosques have been lifted by the federal government, yet some states like Lagos didn't agree to the decision of federal government due to the unabated increase in covid-19 cases in their State.
Not only that, even the governor of Rivers State, Nyesom Ezenwo Wike, has declared a second total lockdown on Bonny Local Government Area and Onne Community in Eleme Local Government Areas, which took effect from June 21, 2020. Threatening residents of the State to prepare for a total lockdown in the state as a whole, if infections continue to increase persistently. Consequently, all markets will go on a second lockdown as well.
The Nigeria Centre for Disease Control(NCDC) have announced 452 new cases of Covid-19 in the country as at 23rd of June 2020, bringing the total number in the country to 21,371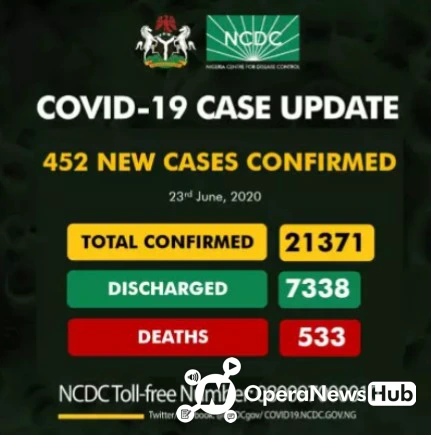 Breakdown of the number of 452 new cases of COVID-19 recorded as at 23rd June, 2020; Lagos-209, Oyo-67, Delta-37, Ogun-36, FCT-22, Abia-20, Enugu-16, Bauchi-15, Kaduna-8, Ondo-8 Osun-7, Imo-3, Benue-3, Borno-1.
Cross River remain the only state in Nigeria that is yet to record any case of Coronavirus since the first index case was recorded.
Looking at this, below are list of states that their markets may go for second lockdown, due to persistent in covid-19 cases in their states, as the Chairman of the Presidential Task Force on covid-19, Boss Mustapha has revealed in his daily press briefing on Monday in Abuja, stating that they would be monitoring developments nationwide in order to take informed decisions by the end of June, on the second phase of the lockdown, where markets will also go for second lockdown and also, under probability, it may begin from next month being July 2020, as hinted by Mustapha
In regards to this, here are list of states that their markets may go for second lockdown from next month being July 2020;
Lagos – 9,073
Abuja – 1,605
Kano – 1,190
Oyo – 1,055
Edo – 797
Ogun – 699
Kaduna – 608
Delta – 569
Bauchi – 482
Gombe – 479
Borno – 477
Katsina – 434
Jigawa – 317
Ebonyi – 264
Plateau – 253
Abia – 252
Imo – 246
Kwara – 200
Seeing the report of covid-19 recorded by NCDC, you will notice that River State that used to be recording covid-19 cases on a daily basis, is no more having any case recently. What do you think about this.
Kindly give your opinion in the comment section below.
Don't forget to share, like and follow this page.